Water • Flood
Fire • Mold
24/7 Water Damage
Emergency Service
Quality Restoration Services Just In Time
Form the second you call Rapid Clean Restoration, we promise you will receive work from a team that is highly professional and very engaged throughout your project from beginning to end. We understand how valuable your property is to you, so we take care of it as if it was our own.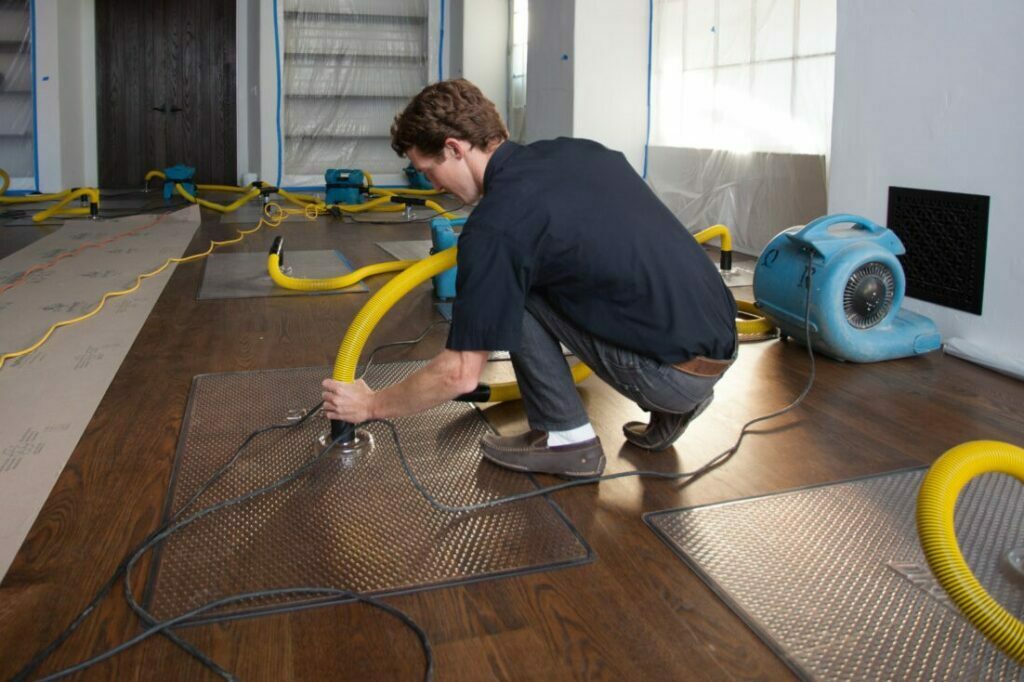 Restoration Services Offered In Murrieta, Temecula & Surrounding Areas
Fire Damage
Fire damage restoration is no small feat. With odor and smoke penetrating everything you need a professional at Rapid Clean to handle the job.
Mold Remediation
We offer mold remediation and mold removal services. We will provide you with an estimate to determine the mold removal cost necessary.
Smoke Damage
We offer professional smoke and odor removal treatment, professional deodorization, and air vent and duct cleaning
Sewer Damage
Sewage backup water can potentially be very dangerous and it is important that it is removed and the areas damaged be completely sanitized
Your complete reconstruction and restoration service team.
We offer a wide variety of residential and commercial repairs services directly in addition we work through a licensed and insured partner network.
water damage restoration
Water damage restoration is the process of helping homeowners and businesses clean up after a flood, fire or other disasters. It can be done by professional cleaners who use equipment such as vacuums to remove water from carpets; others may simply provide drying services using fans until it's dry enough for your home again!
emergency water damage restoration
Emergency Water Damage Restoration can save your home from black mold. A team of trained professionals comes to you in the event that water has caused extensive damage, such as flooding or plumbing issues which could lead to structural damages like ceilings collapsing.
Water damage clean-up
Water damage clean-up is the process of restoring your property back to its original state. When there has been water intrusion and mold growth, it can be difficult for homeowners to quickly extract the assistive water. 
flood restoration
Flood restoration is the process of removing water from carpets, floors, and other materials that have been flooded. Our professional cleaning team will use water extractors, dehumidifiers, and fans to get rid of all moisture in your home and ceiling so you can enjoy your home without safety concerns about mold!
water leak restoration
Leaking pipes are a common problem in Temecula. A few common types of these include pipe breaks or worn-out fixtures that need to be replaced, broken connections within the pipes in your walls or ceiling can cause a flood at home!
emergency water removal services
The water in your home may be a safety concern. If you suspect that there has been any measurable increase or decrease in how much moisture is left inside of your structure (home or business), then it's best to get an inspection done as soon as possible before standing water turns to mold in walls!
water restoration
Water Restoration, In simple terms, is the process of getting your property back to normal after obstruction or disaster has caused damage. There are three different types: structural repair and replacement. Some waterproofing techniques are  (also known as "drying out"). Runoff control measures, such as installing rain gutters so that excess moisture from heavy rains doesn't flow into buildings
damage restoration service
The process of repairing heavily water-saturated areas in a structure is called "damage restoration services". It's important that you find a professional in a timely manner because delays can lead to bigger problems in a short period of time, such as permanent structural damages which will cost more than the original water extraction process.
water damage mitigation
Mitigation refers to the process of reducing or removing something that may cause harm. In this case, it's water damage and the Mitigation process of prevent mold growth
Emergency Flood Services
Emergency Flood Services is a team that specializes in dealing with water damage emergencies 24/7. The best way to protect your home and family in the event of flooding is by hiring an experienced trained company like ours.
water damage repair
Water damage repair is a process of restoring your property to pre-water-damaged condition. This can be accomplished through various methods, such as cleaning uprush or drying out wet contents using appropriate equipment. It's important that all affected areas are dried out quickly because doing so will prevent further deterioration in their structural integrity!
Carpet water damage
This problem occurs when there are leaks, especially from leaks that lead to large amount of water on your floors. The result may be seen immediately; however, some cases take longer to notice if you are out of town on vacation.
Discount up to 35% on 4 or more room services.
Create a warm, welcoming, orderless and healthy home – starting from the ground up! with on call!
We do more than just restoration, we help maintain
Carpet Cleaning was our start-up signature! We use only the finest equipment and solutions. We are IICRC Certified – trained to identify and clean all types of carpet.
At Rapid Clean Restoration, we use the finest environmental-friendly cleaning agents, available today. We ensure the area we cover will be free of pet hair, mites, and other harmful allergens that live in carpets, rugs, and upholstery. Our eco-friendly cleaning products are used for you and your family's well-being. 
We recognize that emergencies can occur in any location at any time so our team is available 24 hours a day, 7 days a week. Our staff will arrive early and put in place steps to protect your property from future harm. Once we arrive, our top focus is to assist you in avoiding cost overruns by ensuring that damage and inconvenience are reduced to a bare minimum.